At the height of the social disruption caused by the COVID-19 pandemic, young people bore a number of additional impacts, compounding their vulnerability and needs. Their studies were disrupted and the gap between those who had access to technologies enabling them to learn online and those without access revealed and deepened existing inequities in nations around the world.Youth entering the workforce faced uncertain economic futures and a lack of employment opportunity,while others shouldered new and unexpected familial and caring responsibilities.

Global Fund for Children (GFC) proposed a youth-led, participatory grantmaking fund that would empower young people around the globe to make funding decisions for their communities. We developed the Spark Fund program together, bringing in additional partners Shared Nation and Catch22 to create an innovative program, which is being piloted over two years. The Fund invests in youth-led and youth-focused efforts to disrupt social inequities and tackle injustice, while strengthening networks for advocacy,movement building, and learning, by increasing the capacity of changemakers to influence long-term systemic change. It makes use of a new digital platform to facilitate decision making. Flexible funds combined with capacity development encourage these groups to take risks and innovate, while capturing valuable learning.

The Spark Fund makes available a pool of grant funding to youth-led and / or youth-focused organizations, initially in four regions: Europe/Eurasia, South Asia, Southern Africa, and Latin America. Each regional Spark Fund is co-designed by youth panelists from the region, ensuring that the pooled fund reflects the context and needs experienced by youth-led groups and movements on the ground. GFC oversees the recruitment and selection of panel members, coordinates the administrative work of the panels, and facilitates the process through which panelists create the unique parameters for the call for applications and selection within the region. To make funding decisions, panelists use a version of Shared Nation's giving circle platform, which enables equitable and efficient decision making through mechanisms including pairwise voting, which reduces the burden of evaluation. The version of the platform used for Spark Fund has been co-designed by Shared Nation, GFC and the youth panelists, as has Spark Fund's brand identity. Catch22 joined Spark Fund as a research partner to investigate what role online services can play in meeting the needs and providing services for socially marginalized youth. The research will be delivered in the first half of 2022.

In addition to youth-led regional panels, young people sit on the global steering committee, which comprises representatives from GFC, Avast Foundation, Shared Nation, Catch22, and each of GFC's and Avast Foundation's youth leadership boards, respectively.
From the moment Global Fund for Children approached the Avast Foundation with the idea of launching the Spark Fund together, the Foundation has been a true partner in this innovative pilot program. The Foundation's generous funding and deep commitment to youth empowerment have enabled youth panelists from around the world to design and lead grantmaking processes, investing in youth-led and youth-focused groups driving transformational change.



Katherine Gilmour, Senior Programs Manager at GFC
Spark Fund outcomes
In October-November 2021, the first round was conducted in Europe/Eurasia. Ten youth panelists, aged 20-28, were recruited from five countries in the region. Together over three months, these panelists designed a pilot participatory grantmaking process to select grantees from applicants in Georgia, Moldova, Ukraine, and Armenia. Through nine intensive meetings,they determined to keep a broad focus encompassing both youth-led and youth-focused change within these countries. They provided input to shape the experience of working with the platform, and participated in two rounds of voting prior to a final, facilitated decision making session, in which the first 12 Spark Fund grantees were selected.

The level of response for the first call was above all expectations, receiving 152 applications, 108 of which met the eligibility criteria set out by the panel. The 12 inaugural Spark Fund grantees were awarded annual financial support of $10-12,000 USD per year. In total, the Spark Fund awarded $142,000 USD in grants for 2021. All Spark Fund partners will receive ongoing support and capacity development from GFC for two years.
Through the participatory process..., we have been able to see different points of view and we've created a call for applications that is, first of all, accessible and easily understandable. I love that we've had the opportunity to participate with other activists to build something for the communities that know the systems and the problems we've been facing. It's been fantastic, and this is why I think it's such a great opportunity.



Sofía Luna, Spark Fund Americas panelist and youth activist from Peru
Meet the first Spark Fund partners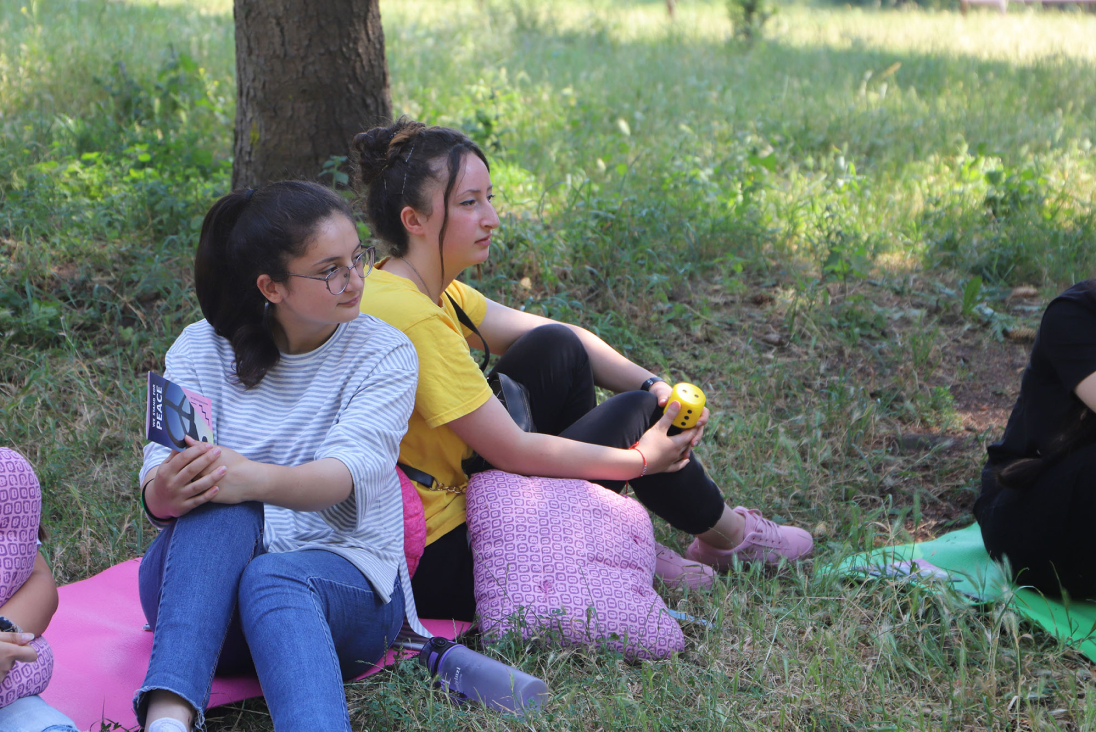 Feminismd
Feminismd raises awareness about gender equality issues. By utilizing its social media platforms and organizing in-person and online events, the organization informs teenagers in Moldova about gender equality and social justice issues and empowers them to combat these problems.
Initiative for Social Changes
Initiative for Social Changes (ISC) promotes and advocates for sustainable positive changes for the welfare and protection of social groups in vulnerable circumstances. The organization's priority areas are child protection and welfare; gender equality and women's rights; and youth empowerment.
Queer Sista Platform
Queer Sista Platform is a queer feminist organization working with and for LGBTQ+ people. The platform hosts different queer initiatives and creates a safe space for self-expression, as well as for collective, peer, and professional support.
Frontline Youth Network
Frontline Youth Network (FYN) is a community of young people who connect and empower other young people from rural and borderline communities in Armenia. Working at the grassroots level, FYN's mission is to advance youth activism, engage people on the frontlines, and advocate for sustainable peace.
Invisible Labor
Invisible Labor is a youth-led volunteer organization that promotes reproductive health and rights for women. The organization's efforts are focused on alleviating period poverty, improving access to hygienic facilities and low-cost or free menstrual hygiene products, and increasing workplace protections.
Youth Centre Studem
STUDEM is a youth center led and managed by a group of elected young people, and its priority is to increase civic engagement among youth. STUDEM also works to foster media literacy through partnerships with media institutions.
Havasar Educational Foundation
Havasar Educational Foundation is a youth-led organization focused on improving access to inclusive education for children with disabilities. Havasar has created a mobile educational app that contains accessible lessons for children with visual, hearing, or intellectual disabilities.
Ngo Pharos
NGO Pharos is a youth-led organization that trains other young people on how to work with local authorities so they can raise awareness about issues affecting youth. The organization also empowers young people to implement their own projects.
Youth for Public Health
Youth for Public Health improves access to educational resources for young people in rural areas and supports and strengthens youth development. The organization is launching a mobile classroom that delivers on-site and in-person programs using specially designed equipment with interactive educational resources and a mobile cinema.
The Spark Fund also has three partner organizations in Ukraine. For their safety, we are not naming these organizations at this time.