The special occasion not only celebrated the end of a competitive season following the pandemic, it also determined final finishing positions within the league. It was attended and supported by members of the public and local businesses as well as the Lancashire Police and Lancashire Fire and Rescue Service who wanted to show their solidarity with the local LGBT+ community.
Chris Goulding, Chair of the Typhoons said: "We're thrilled that we've had the opportunity to host the first ever IGR Northern Finals Day, an event that will no doubt set the tone for future events as well as go down in our own club's history.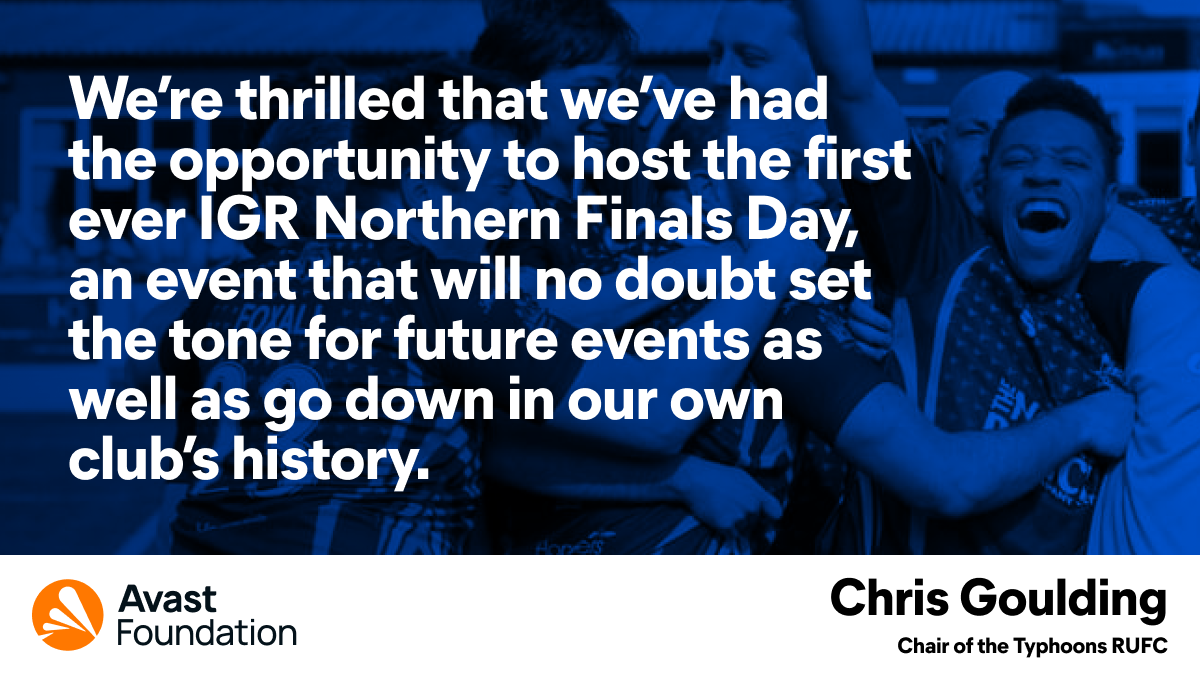 "As a club, we've never hosted anything of this size before, and I want to pay special recognition to every one of our members who volunteered their time and their expertise in pulling together what has been an incredible day and to our hosts, Preston Grasshoppers, for their support and the use of their facilities".
The day's rugby saw Sheffield Vulcans secure the top spot for the IGR Northern League Tier 1 in their play-off with Leeds Hunters, whilst event hosts Typhoons RUFC secured first place in Tier 2 after a very close 24-22 against the Hull Roundheads. The event also encompassed a touch rugby tournament — which saw the Manchester Spartans retain their lead in the on-going season.
Gill Burns, President of RFU Lancashire said: "I want to congratulate everyone at the Typhoons for hosting the tremendous IGR North Finals Day, which was thoroughly enjoyed by all taking part and spectators as well."
The Typhoons are now scheduled to play their counterparts in the IGR Southern League at a Grand Finals day due to be held in Leeds and have aspirations to compete in their first international event as a club, competing at the Bingham Cup in Ottawa in August 2022.