Through pandemic and protests, 2020 brought social injustice and inequities to the forefront of our global consciousness. For society to fully recover from the impacts of COVID-19 and address the problems that it exacerbated, we need to invest in sustainable solutions and novel approaches to driving systemic change.

The Spark Fund backs youth leaders to take risks, innovate, experiment, and collaborate. This innovative funding model empowers young people to promote human rights and community well-being in the digital age by advocating, securing, and expanding their influence.
We believe that young people should be drivers and decision makers in building these solutions.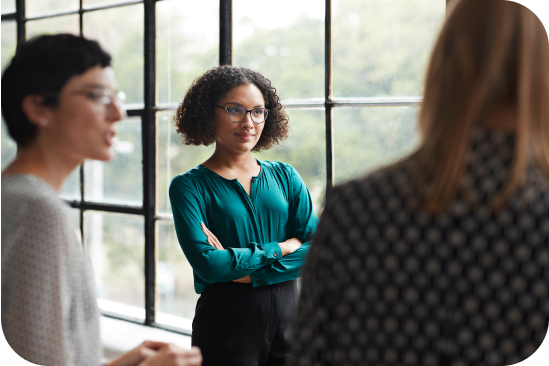 The Spark Fund puts decision making power directly into the hands of youth and provides young leaders and their organizations, networks, and movements with flexible funding and capacity development. Through a participatory grantmaking process, regional youth panels in Africa, the Americas, Asia, and Europe and Eurasia will make funding decisions using a unique and interactive technology platform. A global steering group consisting of young people from GFC's Youth Leadership Council and Avast Foundation's Youth Leadership Board, along with representatives from the fund's partner organizations, provides strategic oversight.
The innovative technology platform supporting the Spark Fund will facilitate democratic decision-making and enable young leaders to engage in learning, networking, and capacity development across borders. The platform will also emphasize testing and learning to ensure the final product works for youth-led decision-making, while protecting the digital security and privacy of users.
A better future begins now: Get involved today
The Spark Fund's first round of grants will be disbursed to youth-led and youth-focused groups in Armenia, Georgia, Moldova and Ukraine. Groups from these countries may apply for funding via the application page by November 30. For more information, please visit our FAQs.
Ten panelists aged 18-30 from Europe and Eurasia are leading the grantmaking process in this region. Applications for youth panelists from Africa, Asia, and the Americas will open in 2022, as will calls for applications for funding.
In order to support this important and inclusive work well into the future, the Spark Fund is also looking for additional funding support. Organizations interested in co-funding this unique initiative for youth empowerment can contact us directly at foundation@avast.com.